Fr. Timotheos gives food to people in Mojekerto and Gedangan, Java, Jakarta.
Unpleasant news from the parish of Saints Cyril and Methodius in Bogiolali in Central Java , Indonesia. A few days before a strong tornado in the area destroyed the roof
Today November 14th, 2015 was the Graduation Ceremony for our students at the Management Informatics Computers Academy Universal Medan. This Academy belongs to the Orthodox Metropolitanate of Singapore and South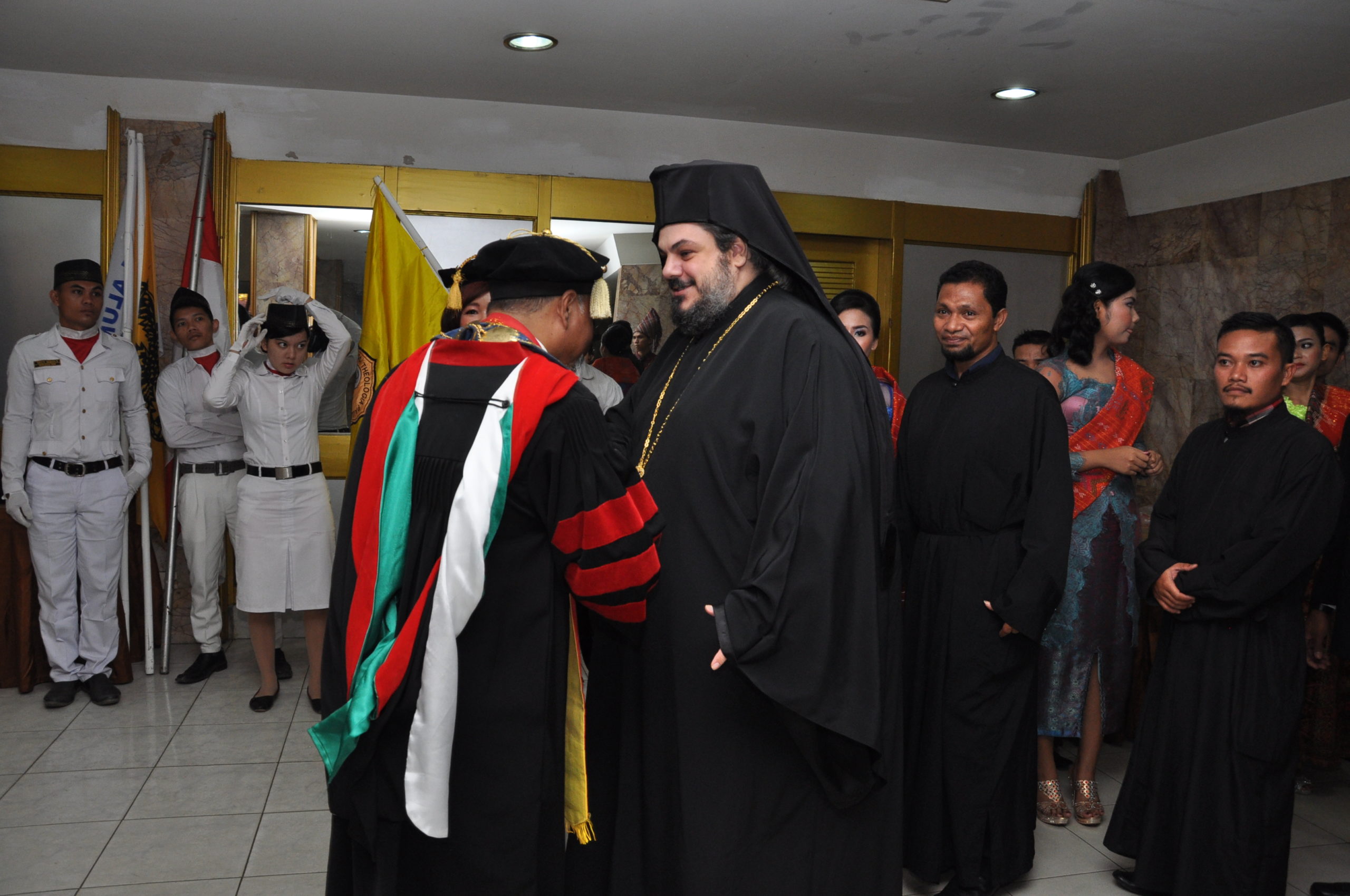 Saturday, September 19, 2015, was Graduation day for 102 students of "Saint Paul" Theological Orthodox School in Medan, Sumatra. The graduates received their academic degrees from Metropolitan Konstantinos of Singapore and
The Girls of the Philanthropic Society of the Orthodox Church in Kolkata, India participate in the celebration of the International Yoga Day 2015.
The content of the first "Apology"  is somewhat as follows: i-iii: exordium to the emperors: Justin is about to enlighten them and free himself of responsibility, which will now
a) The sign of the cross that was revealed to Constantine the Great, the first Byzantine emperor, who contributed to the establishment of the Christian faith, did not herald merely