admin
admin's Latest Posts
The contribution of the Orthodox Church in realizing peace, justice, freedom, fraternity and love between peoples, and in the removal of racial and other discriminations. The Church of Christ exists in the world, but is not of the world (cf. Jn 17:11, 14-15). The Church, as the sign and image of the Kingdom of God […]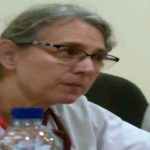 The Orthodox Metropolitanate of Singapore and South Asia along with OCMC realised a healthcare program at Medan, Sumatra, Indonesia in May 2016.
Official Announcement and Agreed Texts of the Synaxis of Primates of the Orthodox Churches Regarding the Holy and Great Synod 2016.
The symbolisms of the Vestments of an Orthodox Priest. A useful guide for the Priests.
Fr. Timotheos gives food to people in Mojekerto and Gedangan, Java, Jakarta.
Unpleasant news from the parish of Saints Cyril and Methodius in Bogiolali in Central Java , Indonesia. A few days before a strong tornado in the area destroyed the roof of the Church! Let us pray to the good Lord to help us to find the money to repair before the beginning of the rainy […]
Today November 14th, 2015 was the Graduation Ceremony for our students at the Management Informatics Computers Academy Universal Medan. This Academy belongs to the Orthodox Metropolitanate of Singapore and South Asia. Congratulations to fr. Chrysostomos Manalu ( the president of the Academy) for the excellent job.